Here at Rack 'n' Roll Garage we have a passion for VW's, with over 20 years' experience in carpentry and joinery, we have joined the two together and make the best VW campervan conversions in the country. Working from our Cardiff workshop we want the best for our customers and want them to have the best experience with us. We work with our clients to meet their requirements and give you a truly unique campervan.
Campervan Conversions Cardiff
If you're looking for the perfect campervan conversion in Cardiff or across the UK, look no further than Rack 'n' Roll Garage. Each of our campervan conversions come with a 12-month warranty and you will be provided with all the certification of all the utilities provided within the conversion. Take a look in our gallery and see the amazing work we do. For the best VW campervan conversions, you will see, we are the place to come.
Campervan Conversions
Find out why Rack 'n' Roll Garage do the best work for our clients, all from our Cardiff workshop. The camper conversion one stop shop for our local customers to those further afield.

Bespoke Conversions
For a truly bespoke conversion, we take VW T5, T5.1 and T6 Transporters and make them great again with a unique look of its own. We work with our clients to meet their needs and requirements. The result is VW campervan like no other.
Rack 'n' Roll Gallery
Do you want to see just how great our VW Conversions are? Take a look through our gallery and see our unique campervans and maybe it will give you an idea or two for your own Rack 'n' Roll campervan. If you have any questions or want to know how we can make your campervan dreams come true, contact our team today.
Explore a Conversion Interior Below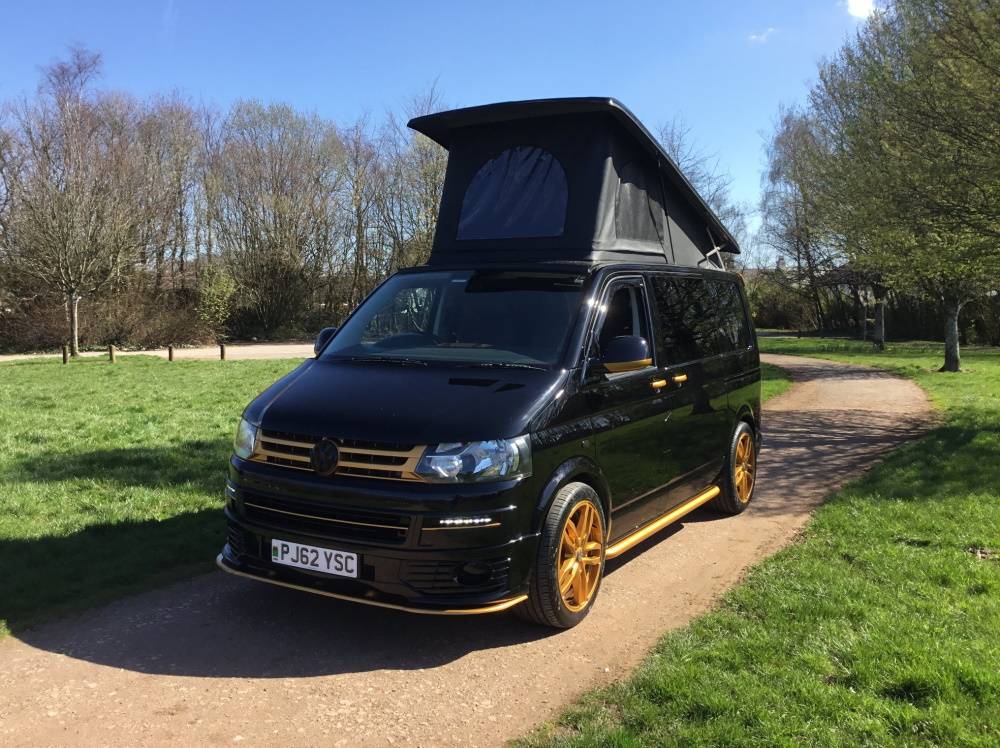 Campervan Conversions Near Me
For all your VW campervan conversion needs, come to Rack 'n' Roll Garage in Cardiff. Our expert team are not only passionate about VW's, but we value our customers and we want them to have all they wish for from their shiny new conversion. Contact us today and ask any questions you may have, or if you need any advice, we'd love to hear from you.